Capitalist Coalition
Freer the markets, freer the people

Party Leader

Founded

4510

Dissolved

Active

Headquarters

Vandenburg, Rutania
Secondary HQ in Kalistan

Nation

World Party Organization

Student Wing

None

Youth Wing

None

Ideology

Promoting Laissez-Faire policies

International Affiliation

NGO promoting a market-based economy

Official Color

Yellow

Political Position

Right-Wing

Members

17

{{{Seats2 Title}}}

{{{Seats2}}}

Website

www.cc.rt

none
none
none
See also: History of Rutanian Politics
This party organizations is a NGO, standing for the rights of individuals through market reforms such as liberalization and privatization, promoting laissez-faire and moderate to excessive economic freedom. All right-wing parties are welcomed to join the NGO.
The party appeared as an idea by Boțan Gabriel, the founder of the Rutanian Libertarian Party RLP in Rutania. The party proposed this idea, the members of the party agreed that this is a good idea. As such, the leader on 4510 created a NGO that will stand for the rights of the citizens through market reforms. The organization started its activity, having multiple members. Currently is one of the largest NGO in the world.
The party organization has been active and involved, as it is a young alliance ruled by the fervent leader of RLP. He is involved in the organization the most and promoting the best versions of capitalism. He accepts all kind of right-wingers and banish those who are inactive. The leader came with the idea to promote an alternative organization to the already right-winged ones who where too conservative or axed on one type of right-winger, making harder for them to unite, also this idea originates from the early years of the RCP, the predecessor of nowaday RLP. The Capitalist Coalition had succeeded in promoting market liberalism across the world thanks to initiatives proposed by party leaders in the organization.
Organization
Edit
The headquarters are located in Rutania. Despite there is a secondary one in Kalistan. The headquarter can be seen down below. The headquarters in Rutania (see below members) is the principal meeting place of the members, despite the
leader gives lot of freedom for the party members, that can operate locally, in their nation, free of charge and without restriction or regulation on their bills. Exception is made for leftist parties or that are not truly promoting market liberalism in any way. As such the organization is formed of a:
Principal Leader, currently the founder RLP and secondary, back-up leader, currently the LDP. Then there are the party members that have a voice and have the duty of spreading liberal ideas through market reforms and candidates, who are quickly checked to ensure that is a right-wing party.
Principal members are from Rutania (including RLP) and Kalistan (including second lea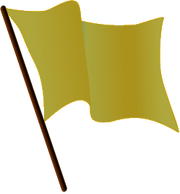 der, LDP)
Rutanian Libertarian Party RLP
http://classic.particracy.net/vieworganization.php?organizationid=5130