National Socialist Revolutionary Association
Εθνικοκοινωνικός Επαναστατικός Σύνδεσμος

Abbreviation
ETHES
Leader
Aristotelis Symeonidis
Founded
21 June 4695
Headquarters
Helios, Kalopia
Newspaper
Golden Dawn
Student wing
Youth Front
Youth wing
Kalopian Youth League
Membership  (4698)
7,128,349
Ideology
Kalopian Nationalism


National Conservatism
Economic Nationalism
Right-wing Populism
Social Conservatism
Fascism
National Socialism


Pro-monarchy
Political position
far-right
extreme right-wing
Slogan
"Kalopia belongs to Kalopians"
Anthem
"The Last Faithful Ones"
Vouli of Kalopia
Local Governors
Cabinet
Election symbol
Website
www.ethes.ka

[[Government and politics of {{{state}}}]]
[[Political parties in {{{state}}}]]
[[Elections in {{{state}}}]]

---

Politics of Kalopia
Political parties
Elections
[[Category:Political parties in {{{state}}}]]The National Socialist Revolutionary Association (ETHES) (
Kalopian
: "Εθνικοκοινωνικός Επαναστατικός Σύνδεσμος") is a fascist and neo-nazi, far-right political organisation in
Kalopia
.
Foundation
Edit
Aristotelis Symeonidis founded the party on the 21st of June 4695. It was described as an extrimist,far-right political movement inspired by the ideas of the Kalopian ethnic nationalism and fascism.
ETHES is viewed by many as the successor of the now dissolved national-conservative Eleftheri Patrida. The party aims to represent the political right in Kalopia despite being much more right-wing than the EP. Aristotelis Symeonidis, a military officer, is the Founder and the 1st Leader of the party and is the son of a former EP MP.
Many accuse the party of being neo-fasicst, ultranationalist and racist. Aristotelis Symeonidis does not reject these accusations and wants his party to change ultimately the nation by supporting ethnic Kalopians over the many minorities. He insists that the Right should be honest about its intentions. The failure of the Eleftheri Patrida to change Kalopia and its desolation created a shift to the extreme right-wing. Moderates joined other parties and the right sector of the former party created a new organization of the right, but this time with a clear ultraconservative fascist agenda.
4697 election
Edit
In 4697 the party participated in the general election and became the largest party in the Vouli scoring 40.52% of the popular vote and secured 125 seats. Aristotelis Symeonidis became the Leader of the official Opposition in Kalopia. His charisma transformed ETHES from a fringe party into a serious force in the Kalopian political system.
Party logos
Edit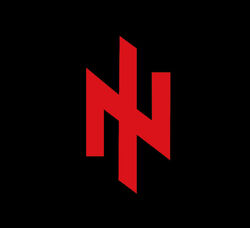 4695-present
Party Leaders
Edit
Presidental Candidates
Edit
| | Name | Portrait | Term | Elected |
| --- | --- | --- | --- | --- |
| 1 | Klearhos Athanasiou | | 21 June 4695 - present | 4700 - present |
Electoral results Edit
Parliamentary elections
Edit
Date
Votes
Seats
Government
Position
%
Number
+/-
#
+/-
4697
40.52
26,518,055
New
New
In Opposition
1st
4700
40.29
25,376,325
0.23
5
In Government
1st
Presidential Elections
Edit
Year
Candidate
1st round
2nd round
Result
Votes
%
+/-
Votes
%
4697
Klearhos Athanasiou
26,987,200
41.17
New
26,936,730
43.01
Lost
4700
Klearhos Athanasiou
26,254,523
41.83
0.66
32,701,342
55.44
Won
Community content is available under
CC-BY-SA
unless otherwise noted.