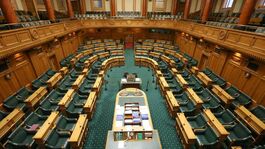 The Governorate of Egato is one of the five subnational entities/administrative divisions of Cobura. Egato is the northern-most Governorate in Cobura. It is bordered by Irkawa to the west, Domale to the south, and Dilganato to the east. Egato has four major cities: Augusta, Cezareo, Razeko and Princo.
The name 'Egato' comes from the Augustan word malegala, meaning 'not even', referring to the height difference between the mountains in the west of the Governorate and the river delta in the east, bordering the Lake Majatra.
The climate of Egato is highly diverse. In most of the inland eastern and central regions, the climate ranges from humid subtropical to humid continental and oceanic. In particular, the climate of the Egato valley geographical region is mostly continental, with harsh winters and hot summers.
The coastal areas of Augusta and most of the East generally have a warm and pleasant climate. Conditions on coastal areas can be very different from the interior's higher ground and valleys, particularly during the winter months when the higher altitudes tend to be cold, wet, and often snowy. The coastal regions have mild winters and warm and generally dry summers, although lowland valleys can be quite hot in summer. Average winter temperatures vary from 0 °C (32 °F) on the Alps to 12 °C (54 °F) in Sicily, like so the average summer temperatures range from 20 °C (68 °F) to over 25 °C (77 °F). Winters can vary widely across the governorate with lingering cold, foggy and snowy periods in the north and milder, sunnier conditions in the south. Summers can be hot and humid across the country, particularly in the west while northern and central areas can experience occasional strong thunderstorms from spring to autumn.
Demographics
Edit
Community content is available under
CC-BY-SA
unless otherwise noted.