FangCaiRyeo Group

Type
Caizu
Industry
Conglomerate
Founded
4331
Defunct
4486, merger with Kyuma Industries
Founders
Fang Zhihao
Cai Yahui
Ryeo Seojun
Headquarters
Kaizhou (Zhijia City), Jiaozhi
State of Indrala
Area served
Dovani, Keymon, Seleya
Products
Automotive, consumer electronics, electronic components, entertainment, home appliances, semiconductors, telecommunications equipment
Services
Advertising, financial services, information and communications technology, retail
Owner
Xia Clan (47.2%)
Cai Family (28.1%)
Fang Family (25.7%)
Website
www.fcr.co.yi
The FangCaiRyeo Group, abbreviated as the FCR Group, was one of the largest Indralan caizu. The company merged with its Kyuma Industries subsidiary in 4486 to form one central business entity. The FCR Group competed most directly with TQ Group, as the two are the largest caizu after the Xiandai Group.
The FangCaiRyeo Group emerged out of the merging of the Fang and Cai companies, supported with significant investment from the Ryeo Family through Ryeo Seojun. This merger resulted in the FCR Group becoming among the largest caizu. FCR Group grew even further after its acquisition of the Dranian-Tukarese conglomerate, Kyuma Industries in 4338.
While company control technically rests will all three families (Fang, Cai, and Lü), the Lü would grow to become the most dominant in both leading the caizu at the very top and at controlling its various subsidiary companies. However, this unquestionable dominance was disrupted in 4418 when the FCR Chairman Lü Daejun and his father, former chairman Lü Seongmin, were both indicted for election tampering that targeted New Dawn and for libel against Lü Jaewoo. This event would result in a re-balancing of the shared family control of FCR Group, while Lü holdings in the caizu would end up in Lü Ae-cha's branch of her family. Majority share was still held by the Lü Family but with Ae-cha's management of that share, the Cai and Fang were ensured fair participation in business operations.
Assets (4485)
Edit
Operating Subsidiaries Edit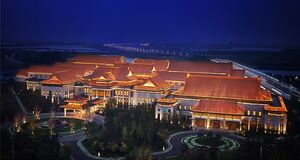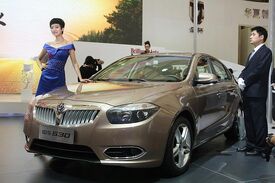 | Company | Sector | Ownership % | Notes |
| --- | --- | --- | --- |
| Bank of Sangon | Banking, Insurance, Mortgages | 59.7% | Operated through Kyuma Industries. |
| Dragon-Tech Gaming | E-Sports | 88.6% | |
| Dragon-Tech International Company | Consumer Electronics | 100% | Specializes in computer hardware, processors, gaming computers, and graphics cards. |
| Dragon-Tech Studios | Video Game Development | 88.6% | |
| Fànsīzhé | Fashion House | 68.7% | |
| FCR Environmental Solutions | Waste Management | 100% | |
| Fusion Foods | Consumer Goods | 79.9% | Operated through Kyuma Industries. Specializes in canned foods, fruits, ice cream, noodles, and vegetables. |
| Jinshan Entertainment | Record Label and Talent Agency | 95.1% | |
| Kyuma Motors | Automotive Manufacturing | 71.2% | Operated through Kyuma Industries. |
| Rocc-Cola Franchising | Consumer Goods | 100% | Exclusive franchising rights for the distribution of Hutori-based Rocc-Cola in Indrala. |
| Prospero | Consumer Electronics | 83.9% | Operated through Kyuma Industries. Specializes in cameras, televisions, and phones. |
| Sangon Drinks | Consumer Goods | 81.8% | Operated through Kyuma Industries. Specializes in non-alcoholic beverages. |
| Tsai-Hwai Company | Consumer Electronics | 58.7% | Operated through Kyuma Industries. Specializes in desktops and notebooks. |
| Yingweibo | Social Media | 74.3% | |
| ZCB Open Trade | Mobile Investment App | 75.3% | |
| Zhijia City Bank | Banking, Insurance, Investment | 87.8% | |
| Zhijia Grand Hotel | Upscale Hotels and Resorts | 100% | |
| Zhijia Star | Regional Newspaper | 61.8% | |
| Zhijia Telecom | Internet, Wireless Service | 91% | |
Notable Minor Holdings Edit
Former Subsidiaries
Edit
Fangrong Motors (4331-4413)
automotive manufacturing
Fangrong Motors was created in 4331 as a joint venture with Kyuma Motors, introducing their passenger vehicles to the Indralan market under the badging of Fangrong. Kyuma Motor's parent company would later be bought out by the FCR Group. In 4413, Fangrong was phased out in favor of having Kyuma Motors take direct control over Indralan operations and eliminating all re-badging.
Zhijia (4331-4486)
research and technology conglomerate
Zhijia was the central research firm of the FCR Group, focusing initially on smart technology and artificial intelligence. Over time the company grew to have operations in the defense industry, manufacturing, software, and energy production. In 4486, Zhijia broke off from FCR, positioning itself as an independent public company.
Chairmen of the FCR Group
Edit
| # | Picture | Name | Start | End |
| --- | --- | --- | --- | --- |
| 1 | | Ryeo Seojun | 4331 | 4362 |
| 1 | | Cai Yahui | 4331 | 4356 |
| 1 | | Fang Zhihao | 4331 | 4362 |
| 2 | | Cai Heng | 4362 | 4380 |
| 3 | | Lü Seongmin | 4380 | 4417 |
| 4 | | Lü Daejung | 4417 | 4418 |
| 5 | | Fang Yazhu | 4418 | unknown |