Born HRH Crown Princess Judith Mireille Marie Louise-Elisabeth (b.2913 - d.2993), the Princess changed her name to HRH Queen Rachel upon her selection as Monarch on 5 June 2960.
Early Life
Edit
- born in Croix, Rildanor
- lived alongside Rildanorian branch of Family
- grew up speaking Canrillaişe with Rildanorian accent
Education
Edit
- attended Royal Academy in Rildanor for both elementary and secondary school
-
University
Edit
- École Nationale Supérieure de Nirald
- Art History & Religious Studies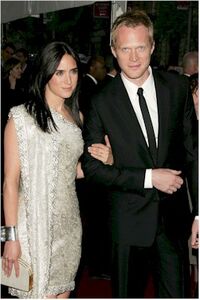 Personal Life
Edit
Relationship
Edit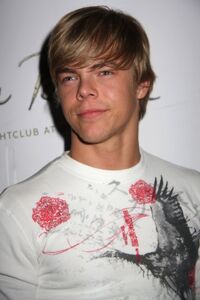 - met and married Léon Renard Porical in 2936; he was Kanjorien ex-patriot who had fled persecution as a successful insurance business executive with his family
- he was at dinner party with Rildanorienne insurance executives in which Judith had been invited
- only child Léopold Frédéric de Villiers et Orléans-Vasser born on 9 April 2939
- she subsequently divorced Porical, which became something of a tabloid spectacle, ending acrimoniously in 2955.
- met Aureo Quiñónez Barraza Rajoy in 2952, a linguist and interpreter hired to work with her, and left Rildanor to re-settle in Egelion with his family. She married Rajoy in 2957. She was 44 and he was 25, giving them a 19 year age gap in their relationship.
- Rajoy returned to Kanjor with Judith, where he was a great hit with the Kanjorienne people because of his youth and charm. However, some conservative members of the Court disapproved of the manner of their meeting, Judith's divorce, and the substantial age gap between the two.
- second child is born, HRH Princess Camelia Zara Maria Noelle, born on 27th January 2965
Personal Interests
Edit
United States of Kanjor & La Tondelle
États-Unis de Kanjor et La Tondelle
Atyr (capital)
History
• History of Kanjor • Monarchs of Kanjor • House of Audierne
• Medieval States of the Mainland • Medieval States of the Isle of la Tondelle • Archbishopric of Kanjo
• Holy Wars of Kanjor • Inquisition of Kanjor
• Wars of the Isle • Siege of Afar • Battle of Atyr
• War of the Kanjorien Succession • Second War of the Kanjorien Succession • Battle of Crying • Battle of the Kanjorgne • First Battle of Oix • Second Battle of Oix • Third Battle of Oix • Battle of Vavalya • Siege of Kanjo • Battle of the Bay • Battle of the Channel • Battle of Bessonne • Confederation of the Isle • Soldats de la Croix Vraie • Republique Populaire de Silliers-Nord • Les Travailleurs et les Paysans République Socialiste d'Oléri-des-Grâces • National Anthems of Kanjor • Flags of Kanjor • People's Commission • The Communist MalaiseUnion Canrillaişe
Geography
Geography of Kanjor • Numineux Valley • Silliers Channel

Mainland (Parishes):
- Martois: Parishes of Martois
Major Cities (Small Cities): Soulon, Saint-Claire, Nasbourg, Foulouse

- Oléri-des-Grâces: Parishes of Oléri-des-Grâces
Major Cities (Small Cities): Narseille, Calais, La Gochelle, Lambéry

- Numineux: Parishes of Numineux
Major Cities (Small Cities): Kanjo, Pesançon, Cimoges, Voubaix

Isle of la Tondelle (Parishes):
- Silliers: Parishes of Silliers
Major Cities (Small Cities): Atyr, Afar, Bayonville, Loitiers, Risère

- La Tondelle: Parishes of La Tondelle
Major Cities (Small Cities): Deims, Belfort, Famiens, Jaligny-sur-Nesbre, Trest


Demographics
Demographics of Kanjor • Canrillaişe (ethnicity) • Theognosian Church • Ville de Saints • Patriarchal Church (Eastern Rite) • Theognosian Church of Kanjor
Government
• Government of Kanjor
• Executive of Kanjor (List of Executives of Kanjor, Cabinet History)
• Legislature of Kanjor (Parties, Minor Parties, Electoral History of Kanjor)
• Monarchs of Kanjor (House of Villiers, House of Orléans-Vasser)
Economy
Economy of Kanjor • National Chamber of Commerce • National Holding Corporation • Pesançon Mercantile Exchange • Voubaix Stock Exchange • Arsenal Preud'homme • ERAK Industrial Group • ERAK Automotive • ERAK Machinery • ERAK Transportation • FME Energy • Kanjor Aeronautics • League of Landowners and Farmers • RNIT • Institut de Willigan de Science économique
People
Royals: (King Léopold I, Regent Alexandre, Queen Louise-Elisabeth, King Albert III, Princess Marie Louise-Elisabeth, King Frederick I, King Frederick II, Prince Charles, Queen Sophie I, Princess Rachel, Prince Constantine, Princess Emmanuelle, Princess Judith, Prince Leopold Frederick, Princess Audrey, HRH Queen Louise-Elisabeth II, HRH Queen Louise-Elisabeth III, HRH Queen Noëlle, King Abelard I

Politicians: Franklin Rothschild (LP), Marius Léonide Nove (UHD), Camille Daladier (PRT), François Gualladet (UR), Olivier Besancenot (PPPP), Pierre Etienne (PPPP), Zéphyrine Renard (PPPP, Wesley Freisler (NCP), Gerald Price (NCP), Hans Relander (NCP), Karl Pelmenin (NCP), Peter Mannerheim (NCP), Eglantine Vadnais (PL)

Personalities: (Faruq Depois, Loïc Jauffret


Culture
Culture of Kanjor • Education in Kanjor • Académie Royale de l'Île de la Tondelle • Sport in Kanjor • Betrandism • National Cathedral of Kanjor
Military
Military of Kanjor • Kanjorien Army • Kanjorien Navy • Kanjorien Air Force (Defunct) • National Gendarmerie • Internal Security Directory
Project Kanjor
Project Kanjor
Community content is available under
CC-BY-SA
unless otherwise noted.