The Government of Cobura maintains intelligence agencies and public order forces within several different governmental departments. The agencies are responsible for collecting and producing foreign and domestic intelligence, providing millitary intelligence, performing espionage and counter-espionage. Their intelligence assesments contribute to the conduct of the foreign relations of Cobura, maintaining the national security , millitary planning and law enforcement.
Public Order Forces
Edit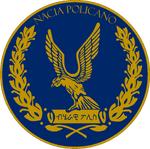 National Police
Edit
The Nacia Policano is the national police force of Cobura, lead by the Ministry of Internal Affairs. Its main duties are to maintain public order, enforce law and act as a tracking service for the Justice Ministry of Cobura.
Civil Guard
Edit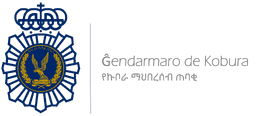 The Gendarmaro is organised as a military force charged with police duties under the authority of both the Ministry of Internal Affairs and the Ministry of Defence. The corps is colloquially known as the rekoneble (reputable). In annual surveys, it generally ranks as the national institution most valued by Coburans, closely followed by other law enforcement agencies and the military. It usually acts as a heavyweight department of the National Police (i.e. in cases of riots, and crisis areas) undertakes specific foreign peace-keeping missions.
Intelligence and Security Services
Edit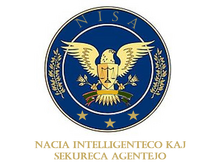 National Intelligence and Security Service
Edit
The Nacia Intelligenteco kaj Sekureca Agentejo , abbreviated NISA, Focuses solely upon domestic security, including domestic terrorism and major crime investigation. Serving under the Ministry of Internal Affairs, the NISA's overall purpose of is to investigates all matters related to internal security. The NISA also leads on Coburan counter-terrorism procedures and outreach activities.
Foreign Intelligence and Security Service
Edit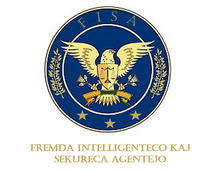 The Fremda Intelligenteco kaj Sekureca Agentejo, , abbreviated FISA, is the foreign intelligence service of the government of Cobura, tasked mainly with the covert overseas collection and analysis of human intelligence in support of the nation's national security. The stated priority roles of FISA are counter-terrorism, counter-proliferation, providing intelligence in support of cyber security, and supporting stability overseas to disrupt terrorism and other criminal activities. The FISA serves under the Ministry of Foreign Affairs.
Community content is available under
CC-BY-SA
unless otherwise noted.