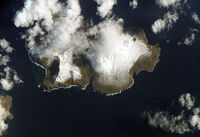 Island of Zeeland is one of the two larger Darnussian Islands in the Migrant's Pass. Qedarite population still calls it the Island of Clenon. The island of Zeeland has two regions, Nihaton and Clenon.
Narikaton und Darnussia
History of Darnussia
Kingdom of Darnussia | King Darntus I | King Darntus II | Most Serene Republic of Darnussia | Lusitânia | Deltarian Protectorate of Darnussia | 2323 Revolution | Great Democratic Republic of Darnussia | Hobrazian Coup | Darnussian Democratic Republic | People's Republic of Darnussia | Imperia Narikaton | Second Darnussian Civil War | United Republic of Narikaton and Darnussia | Empire of Narikaton and Darnussia | Post-Imperial Darnussia | Darnussia-Keymon War | Narik Wars | Narikatonite Empire | Imperial Commonwealth | Imperiale Bundesrepublik von Narikaton und Darnussia/Imperiale Bondsrepubliek van Narikaton en Darnussia
Geography
Domains:

Narikaton,

Clenon,

Nihaton,

Kozaria,

Alkavon
Cities: Red Stad, Doressa, Ghacrow, Merenbürg, Moete, Podrueja
Terrain: Island of Nihaton, Island of Narikaton, Migrant's Pass
People & Culture
Darnussians | Darnussian Language | Church of Darnussia | Darnussian Nationalism | Narikatonite Nationalism | Darnussian Political Parties | Darnussian Elections
Community content is available under
CC-BY-SA
unless otherwise noted.