Lord
Jakob Peter Behrens,
Baron of Zacker
RF, Geh. Rat
Reichsführer von S.K.M. Dundorfischer Kaiser Georg Wilhelm IV, Statthalter des Reich, und Volksvertreter
(Reichsführer of HIM Kaiser Georg Wilhelm IV, Steward of the State, and Deputy of the People)
Terms
July 3033 - Present
Monarch
HIM Kaiser Georg Wilhelm IV
Predecessor
Inaugural Holder
Successor
Chairman of the Dundorfischkonservative Partei
Term
3033 - Present
Predecessor
Simon Peter Bloch
Successor
Gerhardt Wulf

Reichstag Deputy from Karlsborn

Term
May 3030 - July 3023

Personal Information

Date of Birth
11 August 2998, Dundorf
Date of Death
Spouse
Katrin Behrens Freifrau von Zacker
Children

Karl Behrens II von Zacker

Father
Karl Behrens Freiherr von Zacker
Mother
Louise Behrens Freifrau von Zacker
Alma Mater
Stadtuniversität Sudschloss-am-der-Czimnetz
Religion
Reformed Protestant

Political Information

Political Party
Dundorfischkonservative Partei
Titles Held

Baron of Zacker (3030 - Preset)
Reichsführer of Dundorf (3033 - Present)
Member of the Kaiser's Privy Council (3042 - Present)
Reichstag Deputy (3030 - 3032)
Lord Jakob Peter Behrens Freiherr von Zacker, RF (b. 2897 - d. 2960) was a Dundorfian politician instrumental in the re-creation of the Dundorfischkonservative Partei, the reestablishment of the Monarchy, and was the inaugural holder of the Reichsführer of Dundorf position. Likewise, von Zacker served as a Reichstagabgeordneter (Reichstag Deputy) from Karlsborn, and Councillor of the Geheimer Rat (Privy Council of the Emperor).
Early Life
Edit
Political Career
Edit
- re-balanced budget in 3040 to combat rampant inflation & deficit spending
- legislative hand fell short; was seen as a leader who did not do much
- elected three times to the Reichsführer position despite reputation as a do-nothing
- oversaw establishment of the Geheimer Rat for the Kaiser; became a member in 3042
- appointed Johann Augustus Graf von Kleist as the first Hauptgeheimrat (High Privy Councilor) as the head of the Privy Council in 3040
Personal Life
Edit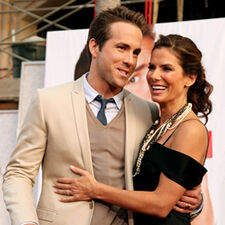 Dundorfische Demokratische Republik
Artania - North Artania - Flags of Dundorf - Anthems of Dundorf
Geography
Geography of Dundorf
Chontalen (Rabesburg, Fuchstal, Großenborn, Rittersheim)
Dunlake (Groß-Rudolfskirchen, Oberegg, Nordenhaus, Vögelberg)
Grozvic (Arnulfsbrügge, Karlsborn, Radulfshagen, Südschloss-am-der-Czimnetz)
Julstoch (Lutzenkamp, Raderath am Hof, Schmittburg, Volzhaus)
Oderveld (Bergengruber, Dunburg, Neukirchstadt, Unterschloss)
History
History of Dundorf
Ritterdundorfischer - Grand Council of Dundorf - Imperial Diet - Badara Protectorate - First Dundorfian Civil War - Second Dundorfian Civil War - Third Dundorfian Civil War - Monarchs of Dundorf - Nobility of Dundorf
Government
Government of Dundorf - Reichsfuehrer of Dundorf - Monarchs of Dundorf
Political Parties of Dundorf - Law of Dundorf
Demographics
Demographics of Dundorf
Dundorfians - Duntrekkers - Dundorfian - Confessional Ameliorate Church of Dundorf
Economy
Economy of Dundorf - Dunmark
People
Dundorfians
Nobility of Dundorf - Christoph Graf von Wittelsbach - Christoph II Graf von Wittelsbach - Albrecht Eichmann - Georg Friedrich von Hohenstauffen - Haus von Eschenbach - Haus von Hohenstauffen - Haus von Rommel - Haus von Wittelsbach - Herschel Krustofski - Kaiser Georg Wilhelm II - Kaiser Wilhelm I von Dundorf Reich - Karlstein Metz - Kaiser Georg Wilhelm IV - Jakob Peter Behrens von Zacker
Culture
Culture of Dundorf
Sport in Dundorf
Military
Nationale Volksarmee
Community content is available under
CC-BY-SA
unless otherwise noted.