The Kathuran Language (ܠܫܢܐ ܟܬ݁ܘܪܝܝܐ Leššānā Kaṯuryāyā), also known as Church Cildanian, is an ancient Qedarite (Semitic) language, originally spoken in the Barmenian provinces of Arakhim and Kathuristan. In the Middle Ages Kathuran was the official language of the Kingdom of Arakhim, and the language became the vehicle of Qedarite Hosianism and culture, spreading across the continent of Majatra and as far as Aldegar. When Cildania adopted Kathuran-rite Hosianism during the Middle Ages, Kathuran became strongly associated with Cildania, to the point that the language is commonly referred to as "Church Cildanian". Although Kathuran is spoken by a small minority, it remains the liturgical language of several Apostolic Hosian Churches.
Writing system
Edit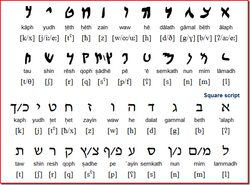 During antiquity, Kathuran was written in the Arakhim (Aramaic) Abjad, derived from the Qedarite Abjad (Phoenician script). The square version of the Arakhim Abjad is currently the official script for writing the Yeudish language (Hebrew) and the Cildanian language (Phoenician), where it is known as the Yeudish script and the Cildanian script, respectively. Around the 1st century CE, a cursive version of the Arakhim script slowly emerged, giving birth to the Kathuran (Syriac) Abjad, currently used to write Classical Kathuran, also known as Church Cildanian. The Majatran (Arabic) script was born from the Kathuran script.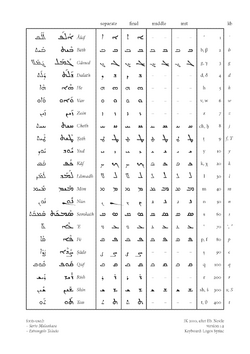 Kathuran is Aramaic; Ancient Kathuran is Imperial Aramaic, Classical Kathuran/Church Cildanian is Classical Syriac; Modern Kathuran is Neo-Aramaic.
Community content is available under
CC-BY-SA
unless otherwise noted.