This is a list of the
Primes Minister Imperial Secretary of State of the Istalian Empire
, and of the
Governments
they led, who served in the office since the
Imperial Reform
of 4571.
The list provides for each Head of Government his name, his political party, the coalition to which he belonged and of which he was expression (if any), the Governments he led, years and/or months in office, term lenght, the status, and finally the Monarch under who served.

Status describes, also through colors, if the government was:
     

a majority single-party government

     

a majority coalition government

     

a minority government

     

a Grand Coalition Government

     

a National Unity Government
† The Head of Government has resigned, died or is incapacitated, and is chaired by an Acting Prime Minister, whom is determined by the Constitutional Law on the Highest Officials.
** Not recognized by the Republican Front and the Socialists & Democrats as part of the 4666 President of the Assembly crisis. Recognized only from August 4667.
Records:
Edit
Longest sitting cabinet: Carraro I (7 years and 4 months)
Shortest sitting cabinet: Tarso I (6 months)
Longest sitting Prime Minister (*): Paolo Tarso (25 years and 11 months)
Shortest sitting Prime Minister: Amelio Perreli (2 years and 5 months)
Prime Minister who led the most Cabinets: Paolo Tarso (8)
(*) It is cumulative of all the years/months in office, also if not in a row.
Previous Prime Ministers of Istalia
Edit
Timeline from 4571
Edit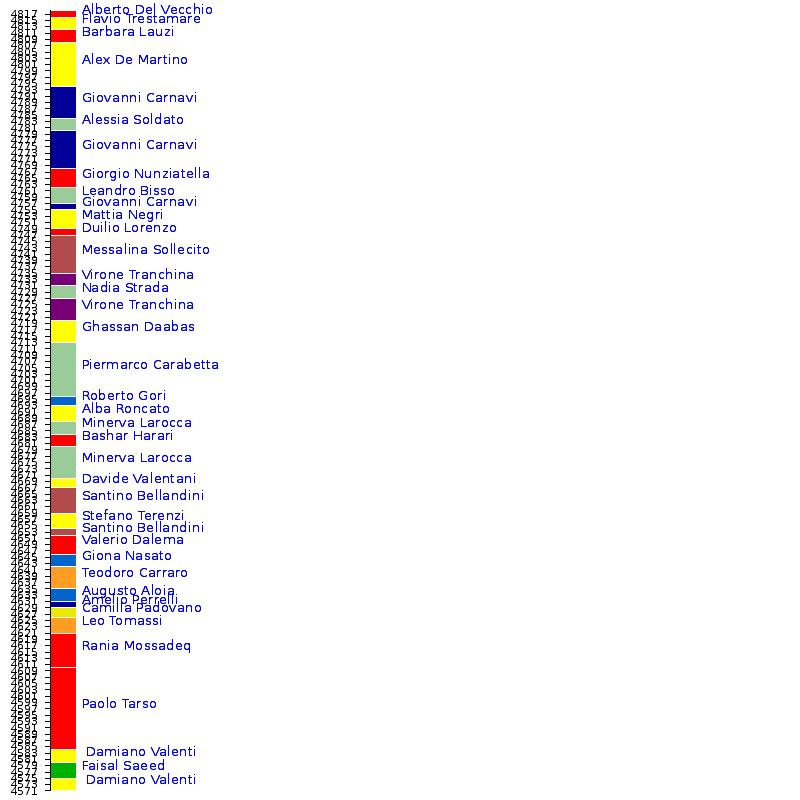 Community content is available under
CC-BY-SA
unless otherwise noted.