The National Economic Fund - National Fund for Economic Research and Development (Valruzian: Narodowy Fundusz Ekonomiczny - Narodowy Fundusz Badań i Rozwoju Ekonomicznego, NFE) usually reffered to as just National Economic Fund is a governmental agency of the government of the Republic of Valruzia responsible for conducting the economic diplomacy of the State. It was established based on a decision of the Standing Economic Committee of the Council of Ministers which is responsible for implementing new solutions which better address the economic situation in Valruzia (is consists of Ministers of: finance, infrastructure and transport, science and technology, and trade and industry). One of its basic goal is to attract foreign and domestic investments and present Valruzia as an attractive place for investments.
Goals and Tasks
[
]
The most important tasks of the NFE are:
• Encouraging the Foreign and Domestic Investors to invest in Valruzia
• Help in selection of the most appropriate place for investment
• Providing information about the Valruzian law system and inestors' rights
• Management of investments projects of foreign investors troughout the country
• Counseling at every step of the investment process
• Providing the full access to economic information about Valruzia
• Cration of a positive and good image of Valruzian economy and promotion of Valruzian products worldwide
NEF acts also as investor itself. It can freely invest in a specific company or companies if it's believed that its/their development may bring a positive effect on Valruzian economy. The first company which recieved subsidies from NEF was WKN Volantis which recived 32 billion Peso from the annual budget of NEF of more than 80 billion Peso.
Structure
[
]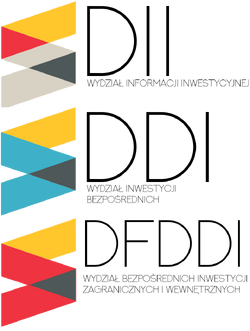 The National Economic Fund consist of three basic departments which are responsible for the overall operation of the NFE. Those departments are: Department of Investment Information, Department of Direct Investments, and Department of Foreign and Domestic Direct Investments.
Department of Investment Information (DII) is responsible for providing those who seek information about investments in Valruzia and about the legal process of investment. It is also responsible for creating a positive image of Valruzia which engcourages domestic and foreign investors to allocate their investments in Valruzia or Valruzian companies.
Department of Direct Investments (DDI) is reposible for conducting investments of the NFE itself. It supervises and manages the process of investing in national companies with funds from the NFE annual budget.
The Department of Foreign and Domestic Direct Investments (DFDDI) is responsible for managment and providing help for domestic and foreign investors in the process of investing itself.