Old Tokundian (self-name

, токѹндьскъ ѩзыкъ, tokundĭskŭ językŭ)[1][2][3][4] was the first Delic literary language. Originally the language of the Tokundian ruling class in the Tokundian Empire, the language was also adopted by the Deltarian Church as a liturgic language following the Hosianization of Deltaria in 1239. It played an important role in the history of the Delic languages, and it continues to be the only liturgical language of the Terran Patriarchal Church.
History
[
]
Writing System
[
]
Originally, Old Tokundian was written using Akigan runes, which did not accurately represent the complex vowel system of the language. Later, with the introduction of Hosianism, a new alphabet, based on the Kalopian alphabet, was developed for the language, called the Early Tokundian alphabet. Early Tokundian script later served as the basis for the modern Tokundian alphabet used by several contemporary languages, including Rodshya, Tokundian, and Ushalandan.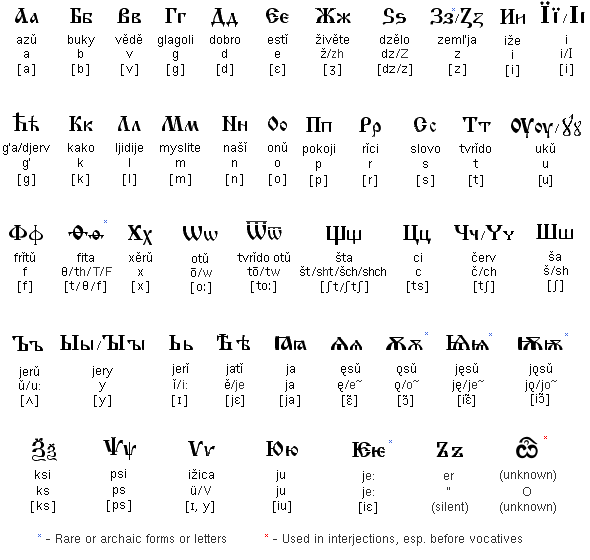 OOC Notes
[
]
Early Tokundian is Old Church Slavonic, written in the Ealy Cyrillic alphabet.
References
[
]