Outdated Template In Use!
Please note that the template that you are using is outdated. This may cause issues with the template, the page and the wider Particracy Wiki! Please the current list of supported and up to date templates located here: Templates Manual of Style. If you need assistance please contact Wiki Administrators Jamescfm or Auditorii via the in-game forums or Discord.
Partei des Kaiserreich is a party in Imperial Crownlands of Greater Hulstria and Gao-Soto (Hulstria and Gao-Soto). Their ideology on Kaiserism and Conservatism mixed. The party is lead by Kaiser Hans Friedrick Albert lll and his wife Kaiserine Annemarie l. They are supported by the Imperial Diet.Princess Sophie l has also taken a leadership position in the party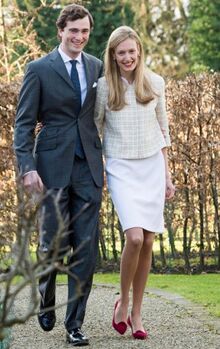 We are Monarchist. We do not compromise on this. We are Conservative. We are Nationalist. Long live The Kaiser!!!!!! We have the support of both races for one cause... A Kaiser Reich!!!
After years of turmoil Kaiser Hans Friedrick Albert lll helped his country to get out of Anarchy and Communism and to become a great nation once again.The party supported the reign of Sophie l. The party would deactivate in 4610. However the party would retrurn to Hulstria in 4627 when a socialist regime looked to take power. The new party leader was Daniela Kluckhohn who admired Kaiserine Sophie l when she reigned.
Community content is available under
CC-BY-SA
unless otherwise noted.